Dance Nights and Teaching Sessions
Steven Shaw and Helen Blackburn, hold a Modern Sequence Dance ** Thursday evenings at Ossett War Memorial Community Centre in Ossett, West Yorkshire. If you are in the area why not pop along and join them.
They teach all the new sequence dances as they are released and provide an up to date sequence dance programme of all your favourite dances.
Starts 7.30pm until 10 pm, please bring your own refreshments.
** excluding dates: 19/1/2017, 26/1, 23/2, 23/3, 13/4, 27/4, 20/7, 27/7, 28/9, 26/10, 16/11, 23/11, 14/12 and 28/12/2017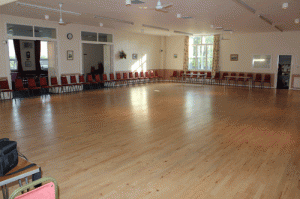 Private Dance Lessons
Private dance lessons are available upon request. Steven Shaw and Helen Blackburn teach in Leeds, West Yorkshire. If you would like to book a one to one private lesson, please telephone  0113 273 6885 to make suitable arrangements.
For Those Special Occasion Dances
 
If you are planning a special occasion dance, perhaps a birthday or anniversary party and would like dance MC's for the evening, why not contact Steven Shaw and Helen Blackburn on 0113 273 6885.