Inventive Dance Competitions are held throughout the year to find new Modern Sequence Dances for you to learn.
Below is a list of dance competitions which are open to the general public.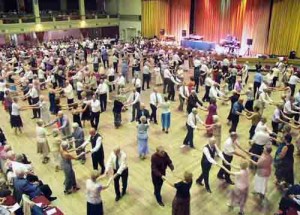 At some events your entry ticket will include the opportunity to learn the winning dances within a few hours of them being released. Other events teach the new dances the following day, so if unsure please check with the competition organiser before attending.
Further information regarding who to contact, ticket availability and venues are available by clicking on the specific competition event below. The results of each competition will be posted on our Facebook page following the link at the top of the page and also this site following the event.
14 January 2018 – Northern Counties Dance Teachers Association
18 March 2018 – National Association of Teachers of Dancing
31 March 2018 – Southport Sequence Easter Festival
22 April 2018 – Imperial Society of Teachers of Dancing
20 May 2018 – Allied Dancing Association
17 June 2018 – British Association of Teachers of Dancing
30 June 2018 – International Dance Teachers Association
5 August 2018 – British Dance Council
15 September 2018 – International Sequence Dance Circle
7 October 2018 – Butlins
22 October 2018 – Blackpool Dance Festival
4 November 2018 – Ada Unsworth Memorial Event
2 December 2018 – United Kingdom Alliance