ABOUT US
WHATS NEW
EVENTS
Welcome to Modern Sequence Dancing World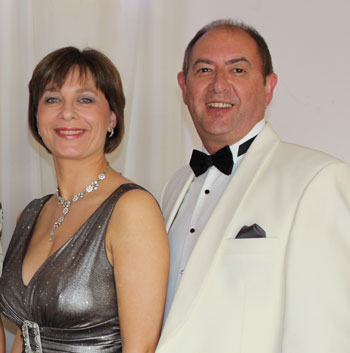 Steven Shaw and Helen Blackburn bring you details of all the latest 'winning' sequence dances and information about where and when local and national events are happening around the UK.
Based in Leeds, West Yorkshire, Steven and Helen are qualified dance teachers and successful Inventive Dance Competitors. They have been encouraging couples to take to the dance floor and enjoy sequence dancing for many years.
Both are championship adjudicators and are available for lectures and tuition at all levels. If you would like more information contact them direct on 0113 273 6885.
Subscribe to our Newsletter

ADA Inventive Dance Competition winners

-

The Aliied Dancing Association Ltd Inventive Dance Competition was held online on Sunday 2nd May 2021. You can download your FREE competitor running order and details of where to watch it online here Modern Section winner – Tam Tango arranged by Susan Smith Latin Section winner – Sunchime Samba arranged by Yvonne Lawson To celebrate […]

Special Rates DANCE 2020

-

We appreciate many of you will be missing dancing and although our group dance holidays are on hold for the moment we want you to have the opportunity to enjoy a staycation at some of our best hotels. Our 'Dance' hotels are unique. With so few hotels around the UK with good ballrooms, they need […]

Stay up to date with our NEW Newsletter

-

Although we are temporarily closed due to the Coronavirus situation we want to keep you up to date with all our latest news and developments. Sign up to our Newsletter and be the first to hear about all our future plans. You will receive an email on signing up asking you to confirm your email […]
Competitions
Inventive Dance Competitions are held throughout the year to find new Modern Sequence Dances for you to learn. Below is a list of dance competitions which are open to the general public. At some events your entry ticket will include the opportunity to learn the winning dances within a few hours of them being released. Other events teach the new dances the following day, so if unsure please check with the competition organiser before attending. Further information regarding who to contact, ticket availability and venues are available by clicking on the specific competition event below. The results of each competition will be posted on this site following the event.