Additional information: The new dance competition is part of their annual congress weekend, which includes a gala dinner on the Saturday evening. Cabarets Glen and Caroley . Book Dinner Dance tickets via the BATD office.
Venue: Crowne Plaza, Congress Road, Glasgow, G3 8QT
Doors open: 12
Competition starts: 12.30
Finish time approx: 7 pm
Admission: available to all
Ticket Information:
£12 For inventive dance competitions and teaching of winning dances only.
£16 Ticket includes entry to Ballroom and Latin lectures commencing 9.30 pm till 12 noon
BATD members free, but must apply for tickets in advance. No charge for programme. Scripts on sale £3 for the 3 winning dances. Prize money £125 in each section and £20 other finalists.
Contact: Contact BATD head office on 0141 427 3699 for tickets and competition entry forms.
Teaching of new dances: same day
Food Available: light snacks
Parking: Yes – pay by the hour
2022 Winners
Classical Winner – Platinum Jubilee Saunter
Arranged by Barry and Jayne Earnshaw
Modern Winner – Jubilee Quickstep
Arranged by Barry and Jayne Earnshaw
Latin Winner – GI Jive
Arranged by David and Eileen Sharp
2020 and 2021 Cancelled due to Coronavirus
2019 Winners
Classical Winner – Damson Blues
Arranged by Ian and Sue Webster
Modern Winner – Midsummer Waltz
Arranged by John and Ann Rainey
Latin Winner – Julie's Mambo
Arranged by Lissia Giles and Ray Fenton Storey
2018 Winners
Classical Winner – Floral Blues
Arranged by Barry Earnshaw and Beverley Murch-Fowkes
Latin Winner – Le Gigolo Jive
Arranged by Barry Earnshaw and Beverly Murch-Fowkes
Modern Winner – De-Kuyper Foxtrot
Arranged by Deborah Catlow and Partnered by David Howker
2017 Winners
Classical Winner – Anniversary Saunter
John and Ann Rainey
Music – Larry Green, Unchained Melody- CDTS 214 Track 4 – The Power of Love
Latin Winner – Molinito Mambo
Barrie and Janette Greenall
Music – Salsa Sensation BBC Big Band Salsa All Stars – Track 3 – Heeatwave
Modern Winner – Candleberry Foxtrot
Ian and Sue Webster
Music – Gunter Noris – Requests 5 Track 11 "S Wonderful"
2016 Winners
Classical Winner – Sunkiss Saunter
Arranged by John and Anne Rainey
Modern Winner – Wicked Waltz
Arranged by George and Janet McDonald
Latin Winner – Redwood Cha Cha Cha
Arranged by Ian and Sue Webster
2015 Winners
Classical Winner:
Midsummer Saunter
Arranged by John and Ann Rainey
Latin Winner:
Silk Tree Rumba
Arranged by Ian and Sue Webster
Modern Winner:
Waterford Waltz
Arranged by John and Ann Rainey
2014 Winners
Classical Winner:
Saunter Cherise
Arranged by John and Ann Rainey
Music: Empress Dance band – Hushabye Outcast – Track 10 – Wine/Rainbow/Can't Smile
Latin Winner
Rumba Acacia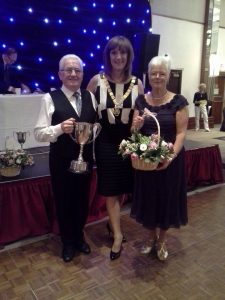 Arranged by Ian and Sue Webster
Music: Richard Keeling – Band Of Brothers CDTS 186 – Track 11 Frozen
Modern Winner
Lacewood Waltz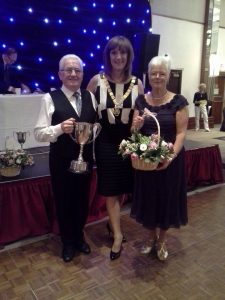 Arranged by Ian and Sue Webster
Music: Jon Canning – Have I Told You Lately – Track 2 Aranjuez Mon Amour
2013 Winners
Latin Winner:

Rumba Victoria


Ian and Sue Webster
Music: Larry Green – Jump Shout Boogie CDTS 189 Track 9 "Sometimes"
Classical Winner:

Iris Saunter


John and Ann Rainey
Music: Bert Kaemfert ~ With a Sound in my Heart ~ Track 10 'Secret Love'
Modern Winner:

Bert's Waltz

Joahn and Ann Rainey
Music: Richard Keeling ~ 'A Perfect Night for Dreaming'