Additional information: Part of a 3 day sequence festival starting Friday 30th March 2018 to Sunday 1st  April 2018.  All three inventive dance competitions will take place on Saturday 31st March 2018, with teaching of the new dances on Sunday 1st April 2018.
Competition Syllabus NEW sSef 2018 dance syllabus & comp

Contact Carol and Peter Parry for more information. easterdancefestival@yahoo.com  or call 0151 724 1829. Closing Date for entries 12th March 2018.
Venue: Floral Hall, Southport

Doors open:  10.30 am
Competition starts: 11.40 am
Finish time approx: 11.30 pm
Admission: available to all

Ticket Information: see attached  sSef 2018 ticket application booking form 97-03 version
Contact: Contact Carol Parry 0151 724 1829 for tickets and competition entry forms. (see above)
Teaching of new dances: following day –
10.40 am Professionals
12.10 pm General Public
Food Available: snacks available within the building
Parking: local pay and display car parking
2018 Winners
Classical Winner : Tea Time Tango
Arranged by Graham and Avril Watkins
Music: Perfect Day – David Last CDTS243 Track 15 "Eloise"
Latin Winner : Cosmopolitan Cha Cha Cha
Arranged by Andrew Davies and Clare Rushby
The Ultimate – Blackpool Music Vol 2 CD2 T5 "Fargo"
Modern Winner : Santa Fe Foxtrot
Arranged by Robert and Louise Aldred
2017 Winners
Classical Winner – Robins Swing
Arranged by Graham and Avril Watkins
Latin Winner – Chartwell Cha Cha Cha
Arranged by Stuart Perry and Beverly Howard
Modern Winner – Waltz La Passione
Arranged by David Howker and Deborah Catlow
2016 Winners
Classical Winner – Blue Moon Blues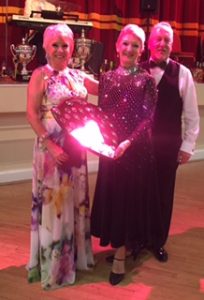 Graham and Avril Watkins
Modern Winner – Windsor Foxtrot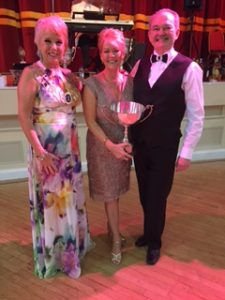 Stuart Perry and Beverly Howard
Latin Winner – Kensington Rumba
Stuart Perry and Beverly Howard
2015 Winners
Classical Winner
Ypres Centenary Saunter
Martin and Sarah Bird
Modern Winner
Woodhorn Waltz
Lee Dudman and Linda Dudman
Latin Winner
O.J. Cha Cha
Lee Dudman and Linda Dudman
2014 Winners
Classical Winner:
Saunter Zafira
Lee Dudman and Linda Dudman
Modern Winner
Yellowstone Waltz
Robert and Louise Aldred
Latin Winner:
Crystal Jive
Stuart Perry and Beverly Howard
2013 Winners
Classical Winner:
Sambuka Blues
Lee Dudman and Linda Dudman
Modern Winner:

Key West Waltz
Robert and Louise Aldred
Latin Winner

Rose Gold Rumba
Stuart Perry and Beverly Howard