14-17 April 2022 is the revised date and details will be confirmed in the future.
This is the 2020 event information
Additional information: Information awaited.
Full details on website www.dancefestivals4you.co.uk
Venue: To be confirmed

Doors open: 7 pm
Finish time approx: 11.30 pm
Admission: available to all

Ticket Information: Day tickets are available @ £TBC (Friday) £TBC (Saturday & Sunday per day) see www.dancefestivals4you.co.uk
Contact: Contact David Bullen 01704 540859 for tickets and competition entry forms.
Teaching of new dances: following day
Food Available: snacks available within the building
Parking: local pay and display car parking
2020 Event Cancelled due to Coronavirus
2019 Winners
Classical Winner: Trappist Tango
Arranged by Graham and Avril Watkins
Latin Winner: Chester Cha Cha
Arranged by Ellen Harrison and Kelly Sloan
Modern Winner: Dreamtime Waltz
Arranged by John and Ann Rainey
2018 Winners
Classical Winner : Tea Time Tango
Arranged by Graham and Avril Watkins
Music: Perfect Day – David Last CDTS243 Track 15 "Eloise"
Latin Winner : Cosmopolitan Cha Cha Cha
Arranged by Andrew Davies and Clare Rushby
The Ultimate – Blackpool Music Vol 2 CD2 T5 "Fargo"
Modern Winner : Santa Fe Foxtrot
Arranged by Robert and Louise Aldred
2017 Winners
Classical Winner – Robins Swing
Arranged by Graham and Avril Watkins
Latin Winner – Chartwell Cha Cha Cha
Arranged by Stuart Perry and Beverly Howard
Modern Winner – Waltz La Passione
Arranged by David Howker and Deborah Catlow
2016 Winners
Classical Winner – Blue Moon Blues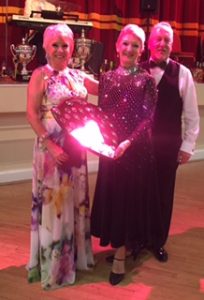 Graham and Avril Watkins
Modern Winner – Windsor Foxtrot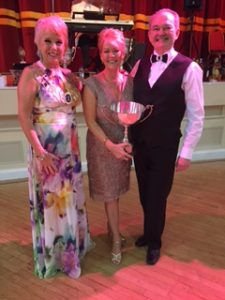 Stuart Perry and Beverly Howard
Latin Winner – Kensington Rumba
Stuart Perry and Beverly Howard
2015 Winners
Classical Winner
Ypres Centenary Saunter
Martin and Sarah Bird
Modern Winner
Woodhorn Waltz
Lee Dudman and Linda Dudman
Latin Winner
O.J. Cha Cha
Lee Dudman and Linda Dudman
2014 Winners
Classical Winner:
Saunter Zafira
Lee Dudman and Linda Dudman
Modern Winner
Yellowstone Waltz
Robert and Louise Aldred
Latin Winner:
Crystal Jive
Stuart Perry and Beverly Howard
2013 Winners
Classical Winner:
Sambuka Blues
Lee Dudman and Linda Dudman
Modern Winner:

Key West Waltz
Robert and Louise Aldred
Latin Winner

Rose Gold Rumba
Stuart Perry and Beverly Howard